CO
CONTEST INFO!

---
I would like to thank everyone that entered the contest to win the autographed Implode cd. We now have our second, and final, winner. Congratulations are in order for Susan Adkins. Way to go...enjoy that cd!
IT'S TIME!!!
Step into the world of David Culiner and your life will never be the same!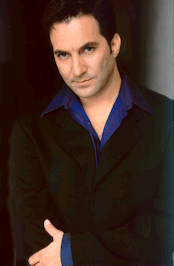 David Culiner is a fresh new addition to the music scene. With his powerful lyrics and his hypnotic sound, you are sure to love his music! Take it from the most loyal fans in the universe! You want to hear this


This site is designed by fans for the fans of DAVID CULINER!!! We will be keeping you up to date with the latest news about David Culiner, plus showing you some great and exciting new things that we KNOW you want to see!

---
David's debut album entitled IMPLODE is set for release in late September (Sept 29th to be exact). In addition to that, the official website is open for business! Visit www.davidculiner.com to view the latest happenings. Stay tuned to the unofficial site (right here) for more information on upcoming events!




---
In the upcoming months, David will have his own fan based newsletter! This will be available to all of the fans, FREE OF CHARGE, all you have to do it sign up! Send David an e-mail letting him know that you want to get the newsletter delivered to your mailbox, whether it is your e-mail box or your home mail box!
Soon I will have a form on here that will enable you to sign up easier. If you want to sign up now, just e-mail David. There will be feature stories, news, and much more! Looking to stay in tuned with the latest news about David Culiner? This is where it's at!